Torna alle inserzioni
ACQUISTO AZIENDA
Centro di eccellenza manifatturiero del "Made in italy" nel campo del Mobile di Design o Complementi di Arredo - Veneto

---

"Made in Italy" manufacturing excellence center in Furniture Design or Furnishing Accessories - Veneto

---
REF: ITA-C20-006222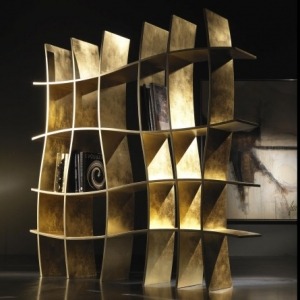 Azienda Ricercata – Business Wanted
Centro d'eccellenza del "Made in Italy" per la rinomanza del marchio proprio e/o la qualità di produzione dei mobili di design o dei complementi di arredo. Preferibilmente ubicato in Veneto od alternativamente in Lombardia o Marche. Si ricerca una casa manifatturiera che vanti una solido know-how ed un distintivo talento creativo, finanziariamente sana, profittevole e ben introdotta sui mercati internazionali con una propria rete commerciale estera. L'azienda deve essere ben strutturata, managerialmente autoportante e preferibilmente in successione d'impresa. Saremo lieti di ricevere candidature di potenziali aziende con un fatturato compreso tra i 5 ed i 30 milioni di Euro. In qualità di società fiduciaria svizzera, assicuriamo la massima riservatezza.
---
"Made in Italy" manufacturing excellence center in Furniture Design or Furnishing Accessories. Preferably located in Veneto or Lombardy or alternatively in Marche. We are searching for a manufacturing house that boast a deeply-rooted manufacturing know-how, a distinctive creative flair, financially sound, profitable and well-introduced into international markets with its own foreign trade network. The company should be structured, self-supporting in managerial terms and preferably in a business succession process. We welcome applications from potential companies with a turnover ranging between 5 and 30 million Euros. Information received will be treated as strictly confidential, since we are a swiss trust company.
---
Operazione Proposta – Transaction Proposed
Acquisto della totalità o della maggioranza qualificata della quota sociale. Trattative riservate. Intermediari astenersi.
---
Purchase of the whole or majority company stake. Private negotiations. Refrain intermediaries.
---
DETTAGLI
| | |
| --- | --- |
| Status giuridico | Società  di Capitali |
| Anno di fondazione | |
| Categoria | Aziende Industriali ed Artigianali |
| Segmento | Mobili ed Arredi |
| Paese | Italia |
| Regione | |
| Fatturato | |
| Addetti | -1 |
| Profittabilità | Media |
| Indebitamento | Basso |
| Immobili di proprietà | |
| Prezzo di Acquisto Ricercato (€) | 5,0 - 6,0 milioni di Euro (iniziali) |
| Pagamento dilazionabile | |
| Accompagnamento in ingresso | |